Gradient Movement: a collection of coaches who share a common goal of inspiring movement, fitness, and nutrition.
Offering a variety of programs, workouts, and coaching for functional fitness enthusiasts, olympic weightlifters, CrossFit athletes and affiliates, as well as customized solutions.

Move anywhere. Achieve anything.
Functional Fitness Programs & Coaching
Whether you are a lunchtime warrior on a tight schedule or full-time competitive athlete, we offer programs and coaching options to meet your needs.
- Fully Custom & Remote Fitness Programs
- Competitive Fitness Athlete Programs
- Customized Affiliate Programming
- Lunchtime Warrior Program (designed to be done in an hour per day; incorporating strength, body building, and functional fitness elements)
SPORT & MOVEMENT Specific Programs
Still after that first muscle up?

Trying to improve gymnastic movements (HSPUs, Pull Ups, etc.)?
Are you a runner looking for a program to supplement your training with strength and mobility work?

Looking to start next year's season stronger?
Gradient offers programs targeted to specific movements as well as sports, such as: running; and off-season training for (hockey, baseball, etc.)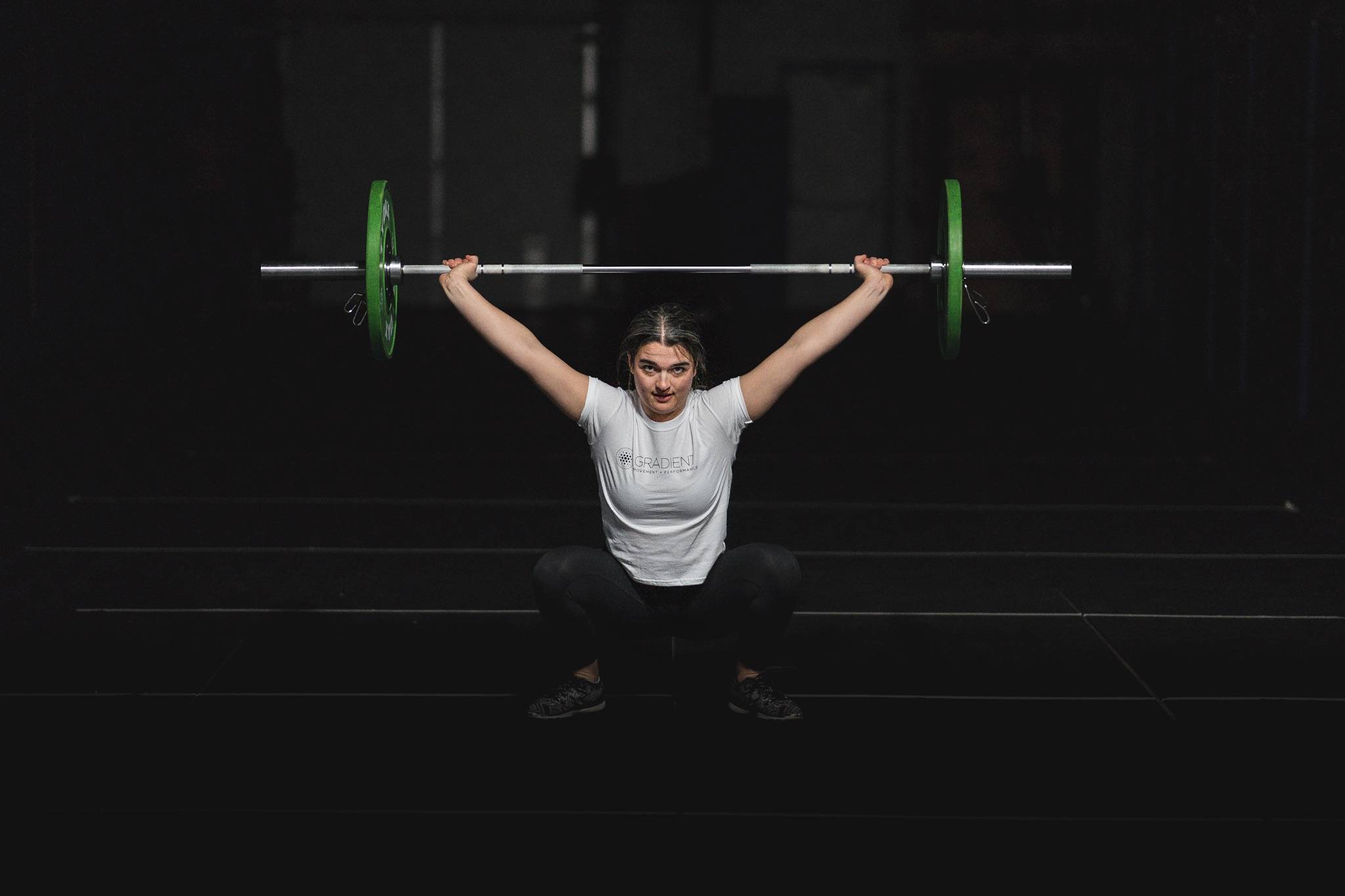 Olympic Weghtlifting Programs & Coaching
Olympic Weightlifting is difficult. We know. Whether you are looking to improve your technique or compete at the next meet, we are here to help.
Gradient Weightlifting has 3 program options:
- Our Team Program (for those lifters looking to improve the Snatch, Clean + Jerk, while building strength and technique)
- Our Competitive Program (targeted at olympic weightlifters who are regularly competing)
- Fully Custom Programming (you let us your goals and we'll design the program)